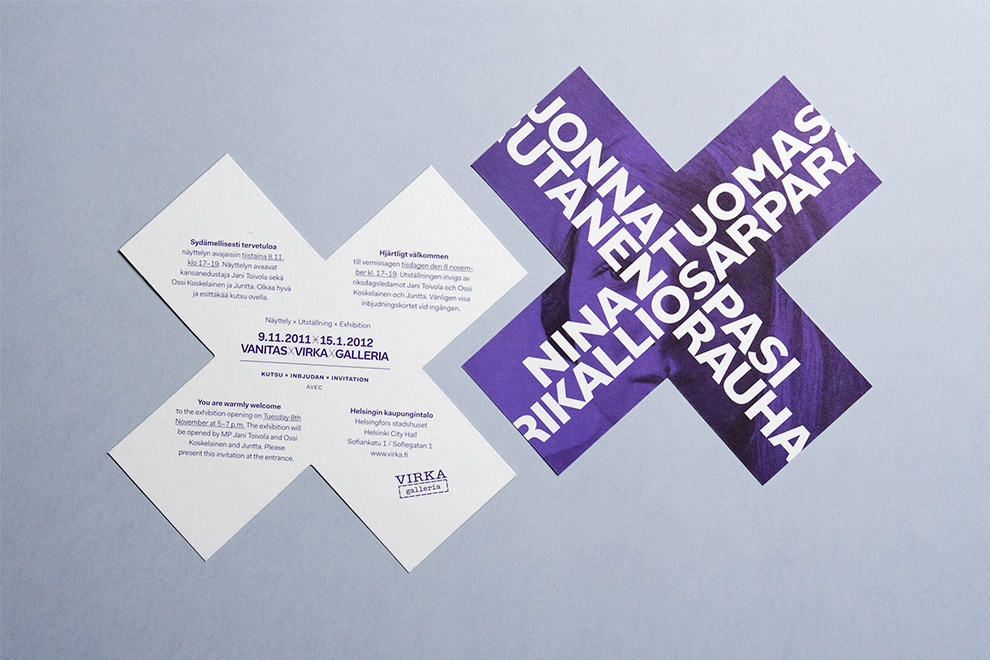 Vanitas photography exhibition deals with the themes common in the original 17th centure still life paintings: mortality and fragility of life. Virka gallery asked Prakt to design the visual identity for the exhibition.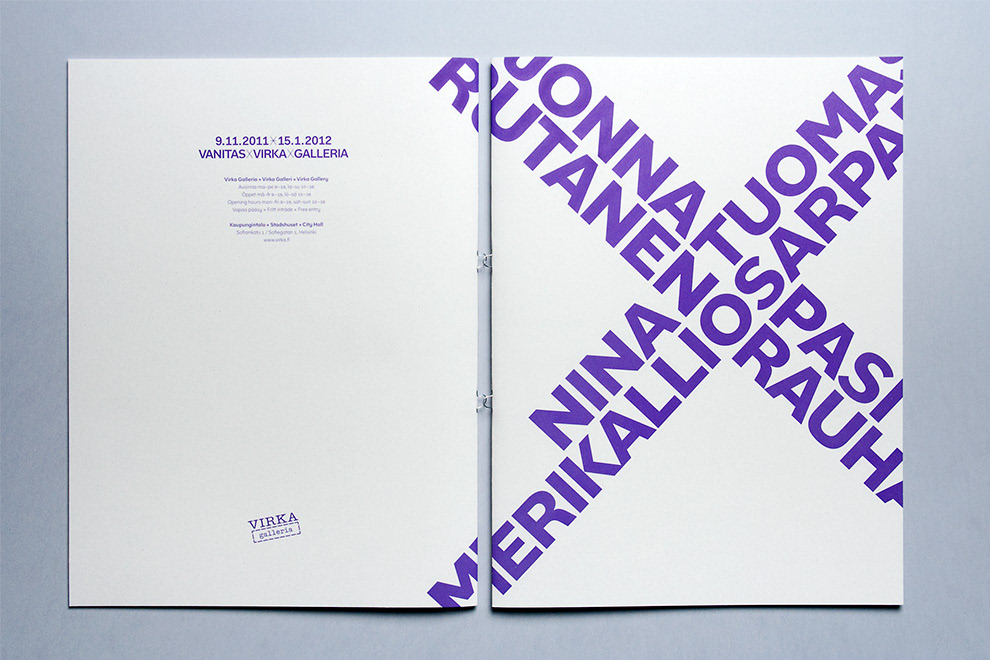 The visual concept is based on the plain geometric figure and the strong emphasis on the typography. The scarce colour design aims to give photographers' work the space they deserve.

The exhibition catalogue with four essays was printed on 100% recycled paper.